Books for imaginative kids
Dreamers have big imaginations!
Imagination is an important aspect of creative problem-solving. If we crush dreamers, especially when they are young, we lose the very people who we need to help us solve complex problems. Reading books that encourage imagination helps dreamers, who are often square-pegs, feel that their unique shape fits into the puzzle of life. They can inspire the imaginations of all readers, including parents who want to revisit daydreams.
Here is a collection of read-alouds will help you nurture your little dreamers and show them you understand what makes them tick.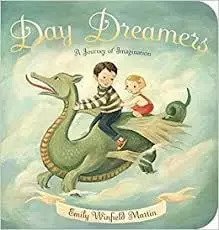 Day Dreamers: A Journey of Imagination by Emily Winfield Martin
From the New York Times bestselling author of The Wonderful Things You Will Be comes this companion to Dream Animals -- a celebration of the imagination of children dreaming both day and night!
Emily Winfield Martin shows readers that letting their imaginations run free will lead them into fantastical day dreams. Whether cloud-gazing or wandering through a museum, reading a book or playing in a tide-pool, the children in this picture book find themselves in places inhabited by magical creatures such as dragons, unicorns, griffins, and jackalopes. A whimsical rhyme accompanies the dream-worthy illustrations.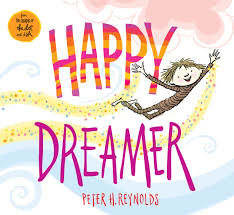 Happy Dreamer by Peter H. Reynolds 
A celebration of the colorful spectrum of what it means to dream and the many ways to find happy!
While the world tells us to sit still, to follow the rules, and to color inside the lines, Happy Dreamercelebrates all those moments in between when the mind and spirit soar and we are free to become our own true dreamer maximus!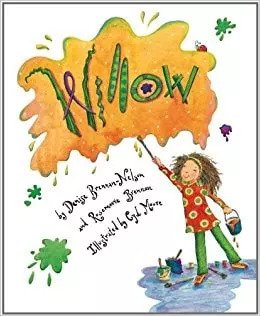 Willow by Denise Brennan-Nelson and Rosemarie Brennan, illustrated by Cyd Moore
In Miss Hawthorn's strict classroom, Willow stands out like squirmy dreamers often do. Driven by her pure joy and rich imagination, she paints her apples blue and her tree pink — much to her teacher's dismay and persistent criticism. Yet sweet Willow carries on with kindness and is the only child in the class to give her cold teacher a Christmas gift. Could it be that this extraordinary girl's spark of love has the power to change everything?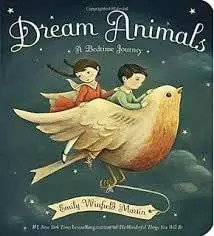 Dream Animals: A Bedtime Journey by Emily Winfield Martin
From the New York Times bestseller of The Wonderful Things You Will Be is Emily Winfield Martin's first book for little dreamers.
Ideal for bed time reading, Dream Animals convinces children to close their eyes and discover who their dream animal might be—and what dream it might take them to. With a perfect nighttime rhyme and gorgeous illustrations, this book is irresistible.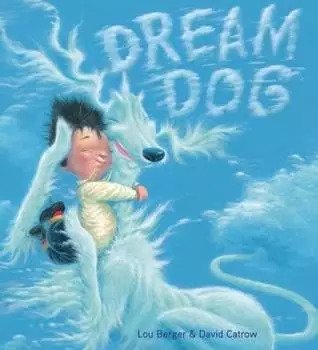 Dream Dog by Lou Berger with illustrations by David Catrow
Written by a ten-time Emmy Award winner and former head writer for Sesame Street, here's a story that will resonate with every dog-loving child out there. Harry wants wants wants a dog, and, instead of getting one, his parents try to placate him with a pet that's decidedly less interesting—a lizard. So Harry takes matters into his own hands and places his X-35 Infra-Rocket Imagination Helmet on his head, and soon something—with paws! a tail! a wet nose!—pops into the world. Sure, nobody else can see the dog named Waffle, but that doesn't matter to Harry. But what happens when a real dog comes into his life? Catrow's signature loose drawings and Berger's humorous text bring the bond between a boy and his dog exuberantly to life.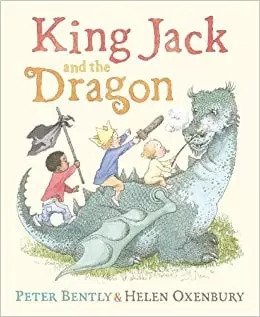 King Jack and the Dragon by Peter Bently, illustrated by Helen Oxenbury
Charming rhyme reminiscent of The Cat in the Hat tells the story of Jack, Zack, and Caspar as they build forts and fight beasts before bedtime. Oxenbury's (We're Going on a Bear Hunt) drawings offer hints of Where the Wild Things Are in a story that is sweet and light. The "giants" that appear are mom and dad nudging the boys toward sleep. What a fun read to put little dreamers to bed!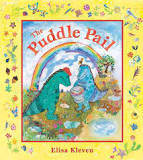 The Puddle Pail by Elisa Kleven
Ernst's brother Sol is a collector. He loves to collect typical things like feathers and shells. But independent thinking Ernst decides to collect puddles. Practical Sol thinks Ernst's idea is silly, but as the story progresses Ernst's imagination comes alive as he builds his puddle collection and, in the end, uses it to create art — a collection that Sol can understand. Kleven's first book, Ernst, introduces Ernst through his never-ending stream of "What if?" questions that lead to a very happy birthday with family and friends.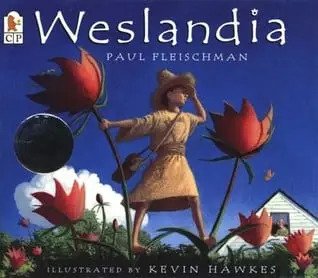 Weslandia by Paul Fleischman, illustrated by Kevin Hawkes
Wesley doesn't buy into the trendy haircuts the other boys are getting, doesn't share their interests, and is subject to constant bullying. His keep-up-with-the-Jones' parents can't understand why it is he prefers to read. However, on the brink of summer, an idea sparks and Wesley creates a new civilization in his backyard. As he brings the ideas in his imagination to life, the kids in the neighborhood come join him. This is a beautiful story about what can happen when you have the courage to be yourself.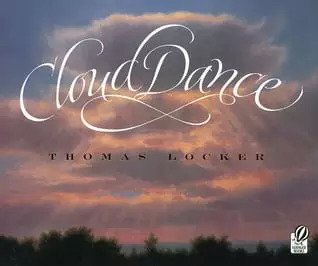 Cloud Dance by Thomas Locker
What is it about clouds that inspires the imagination? Thomas Locker, known for his exquisite paintings in Sky Tree, captures the diversity and depth of cloud scenes in this book whose words are light as a poem. As a bonus to the imagination, kids who are often told to get their heads out of the clouds will learn a little of the science behind nature's best dream-inspirers.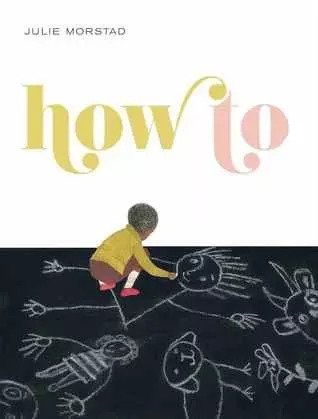 How To by Julie Morstad
This imaginative 'how to' book explores whimsical ways of doing a host of different tasks, including 'how to wonder', 'how to see the breeze', and 'how to be brave'. With text and images by award-winning illustrator Julie Morstad, this book will be beloved by all ages. How to read this book? That is up to you!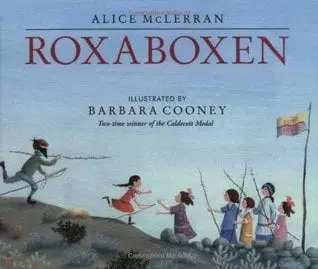 Roxaboxen by Alice McLerran, Barbara Cooney (Illustrator)
Marian called it Roxaboxen. (She always knew the name of everything.) There across the road, it looked like any rocky hill -- nothing but sand and rocks, some old wooden boxes, cactus and greasewood and thorny ocotillo -- but it was a special place: a sparkling world of jeweled homes, streets edged with the whitest stones, and two ice cream shops. Come with us there, where all you need to gallop fast and free is a long stick and a soaring imagination.
In glowing desert hues, artist Barbara Cooney has caught the magic of Alice McLerran's treasured land of Roxaboxen -- a place that really was, and, once you've been there, always is.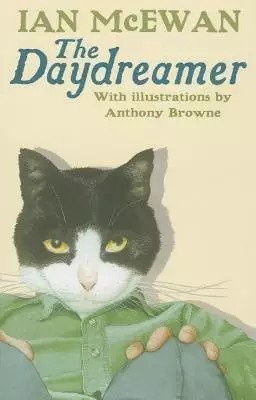 The Daydreamer by Ian McEwan, Anthony Browne (Illustrator)
Peter Fortune is a daydreamer. He's a quiet ten year old who can't help himself from dropping out of reality and into the amazing world of his vivid imagination. His daydreams are fantastic and fascinating - only in the bizarre and disturbing world of dreams can he swap bodies with the family cat and his baby cousin, Kenneth, or wipe out his entire family with vanishing cream.
Last modified on Thursday, 09 July 2020 14:26

The Rabbit Hole Bookstore - Where children discover the magic of books! The Rabbit Hole Bookstore is a passionate initiative to bring the world of literature and books close to our children. We are an independent children's bookstore with children at the heart of everything we do. Created specifically to bond the child and the book and to allow children to encounter books in new and exciting ways, The Rabbit Hole brings with it specially curated children's books and other products that nurture creativity and a host of other skills and let the children explore the horizons of imagination and provide an opportunity to find their inner connection with the world of literature. Explore books and beyond at The Rabbit Hole!
Leave a comment
Make sure you enter all the required information, indicated by an asterisk (*). HTML code is not allowed.